Vietnam- the best place to enjoy coffee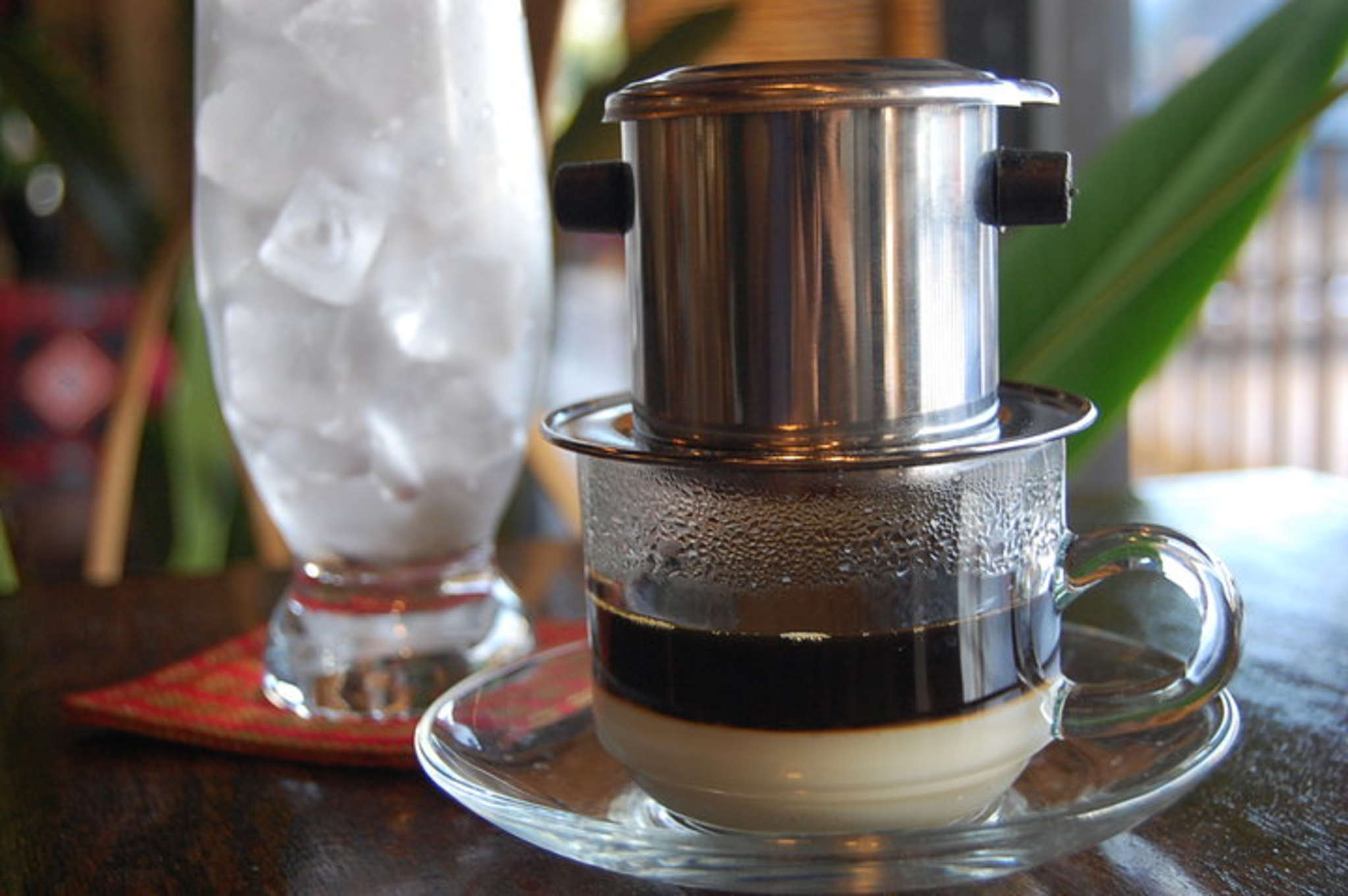 Nowadays, Vietnam is known as not only a beautiful country in the Indochinese Peninsula but also a nation which has the best coffee. Coffee in Vietnam is famous for its huge quantity which is on the top of the world. Moreover, Vietnamese coffee has unique taste and flavor which is definitely different from other countries. For a long time, this kind of drink has become one of outstanding elements in daily life of Vietnamese people.
Indochina travel tours
Mentioning coffee in Vietnam, people always mention pure coffee with flavor of mountain and hill. Therefore, when having chance to visit Vietnam- the best place to enjoy coffee, besides traveling nice places of interest, you have to spend time learning and enjoying this kind of drink. You will find many things interesting at that time.
Some famous coffee branches in Vietnam
There are 2 main kinds of coffee which are planted popularly in Vietnam. They are Arabica and Robusta. Each of them has great reputation in both internal and external market. The reason is that their taste and flavor is really excellent which brings the customers wonderful moment and satisfaction in tongue. These kind of coffee are chosen to process by a lot of coffee branch. However, Trung Nguyen Coffee, Vina Coffee and Me Trang Coffee are the best!
Robusta is also called Voi coffee or Ro coffee. Vietnam is the nation which has the biggest Robusta coffee yield in the world. About 40 % coffee branches in Vietnam use this kind for their product. Visiting Vietnam, if you want to visit the home of this coffee, you can come to Dak Lak, Gia Lai, Kon Tum. These places are largest cultivated areas for Robusta coffee. Coming here, you can see a heaven of coffee beans. Vietnam tours packages
Arabia, a famous kind of coffee in Vietnam, is cultivated mainly in Cau Dat, Dalat. It consists of Moka and Catimor. Moka has sexy and sweet fragrance. It tastes light and special. Besides, Catimor is fascinating and a little bit sour fragrance.
How to enjoy coffee in Vietnam
Coffee culture in Vietnam has been developed day by day. However, if having chance to visit here, you will easily find that there are 2 main ways for Vietnamese people to enjoy coffee.
For instant coffee: This kind of coffee is preferred by the young people who are busy in life. In morning, they have a cup of coffee to refresh stimulate their energy for an active day. In particular, they drink coffee after or during having breakfast.
For coffee phin filter: This is traditional way to enjoy coffee in Vietnam. Almost people love it because they love to wait for coffee and enjoy them in their free time. They consider that it is very interesting when chatting with friends and wait until the cup of coffee is ready. In particular, because coffee for coffee phin is pure, they usually add some milk to sweeten the coffee.
Where to enjoy the best coffee in Vietnam?
Enjoying coffee in its growing areas is really an ideal choice for tourists to learn more about coffee culture of Vietnam. The followings are some wonderful destinations for you:
Trung Nguyen Coffee Village: is located in Buon Me Thuot city. It is like a museum of coffee in Tay Nguyen, Vietnam. This is an amazing place for you to enjoy the best coffee. Coffee here is cosseted as jewelry, so they always try their best to serve you the tastiest cups. In particular, trying coffee here, you can contemplate the system of ancient house as well as coffee hill.
Bang Khuang Coffee: is located on Phan Boi Chau street which is one the road to Ban Don- an ethnic village in Tay Nguyen. This cafe has existed for about 50 years. Therefore, it saves the secret of how to have the best cup of coffee with unique flavor and taste. If not coming here, you can't imagine how special it is.
Coffee has become one of the prides of Vietnamese people for both taste and flavor. Therefore, this summer, let's go to Vietnam- the best place to enjoy coffee to have wonderful experience!
See more:
Romantic destinations for honeymoon in Vietnam
Things to do in Son Doong cave
Explore the beauty of cave in Quang Binh
Asia Travel Lover