THINGS MUST-TRY EXPERIENCE IN HOI AN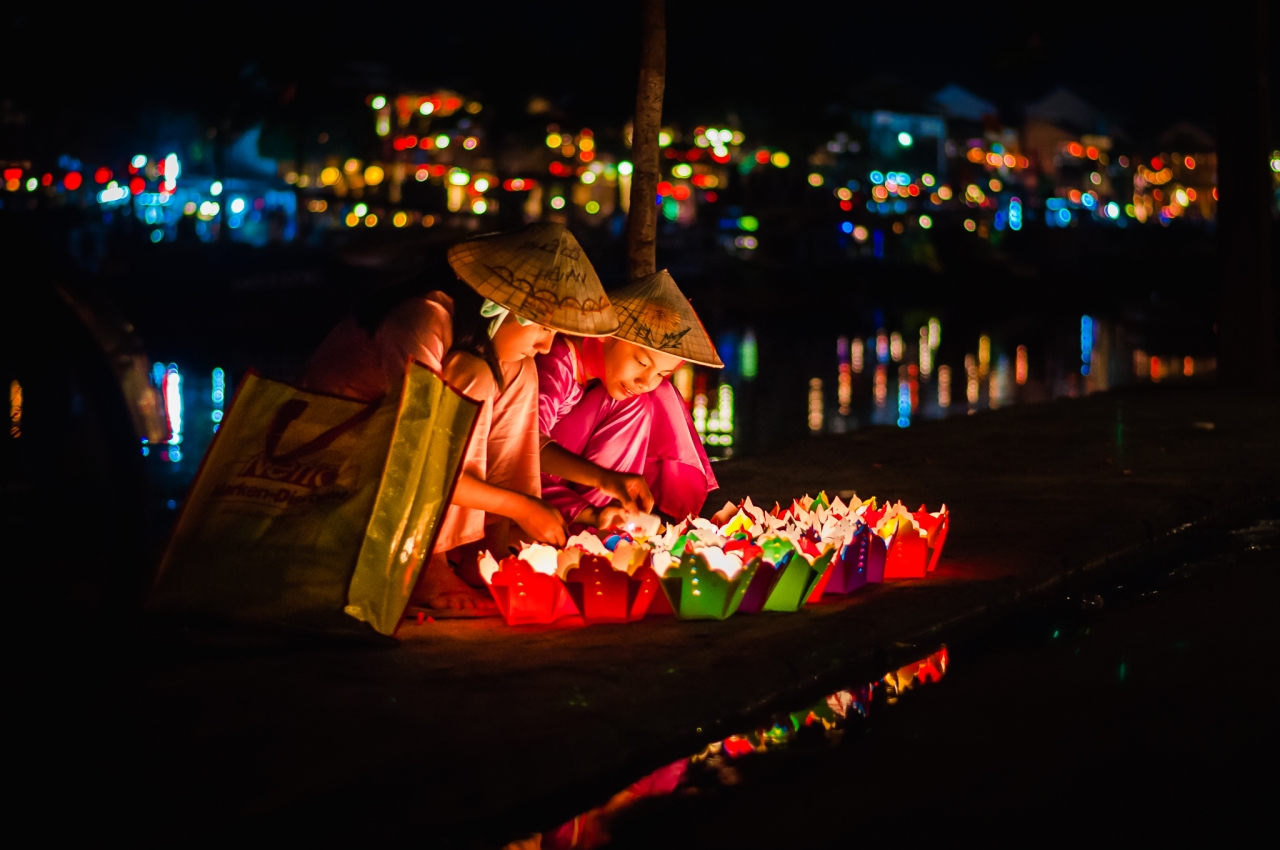 Whether it is day or night, Hoi An tourism still has its own charms. In addition to cultural values through diverse architecture, Hoi An still preserves a large intangible cultural basis with a lot of traditional activities. Take a walk around the old town at night, enjoy Cao Lau dish, order sewn clothes, sitting on a boat on Hoai River… will be unforgettable experience when visiting Hoi An. 
ho chi minh city to phnom penh by boat
Walk around Hoi An at night
Just step outside, walking on the streets full of sparkling lanterns and watch the old houses. Tourists would think they're getting lost in the gala of light. Hoi An Old Town is a picture that combines tranquility of ancient architecture with modern image of lively life next to Hoai River. Hoi An is even more beautiful at late night when there is no visitor and restaurant, the city really return to an old town.
Drop the flower lights
Beside watching Hoai River on a luxurious ship, tourists can immerse themselves in light feast for decorating the river. Dropping flower lights directly on their own, people expect that the lights will bring good luck to their family and loved ones. In accordance with lantern, flower lights on Hoai River also have become a well-known feature of Hoi An tourism.
Enjoy Cao Lau
Cao Lau is a specialty that anyone coming to Hoi An should try. Story about origin of the name of Cao Lau is very interesting. In the past, when traders came to Hoi An, they ate this dish on Lau Cao (high-rise building) to look out their goods from above at the same time. A delicious bowl of high-quality Cao Lau includes chewy noodles, rather tart raw vegetables, aroma of fish sauce, soy sauce, sweet, spicy favour of broth, crispy crust of fat… Hoian is located centre Vietnam Travel
Eat the best banh mi (bread) in the world:
Not long ago, David Farley, a BBC correspondent specializing in travel and food, commented "Vietnamese banh mi is the world's most wonderful bread in the world" after eating a total of 15 loaves of bread in various stores throughout Vietnam. One of them is Hoi An Bread. Indeed, in Hoi An there are very famous bread stores for visitors, such as Phuong Bread, Madam Khanh Bread and Mrs.Lanh bread. Its filling involve slices of pork, pate, cucumber, herbs, chilli, sauce,…. make Banh Mi Hoi An really mouth-watering.
Take a boat trip on Hoai River at night
Foreigners love walking alongside Hoai River at night. Furthermore, dropping flower lights then wish good things for family and loved ones is the most meaningful experience in Hoi An. In addition, take a boat trip to watch sceneries on river bank at night is also very popular activity for travelers, especially couples. However, tourists can still go with family and friends.
See more:
How to take a photo with lotus flowers
5 reasons why you should try Vietnam cuisine
The best reasons to travel Sapa for you
Asia Travel Lover