Stunning flower villages in Hanoi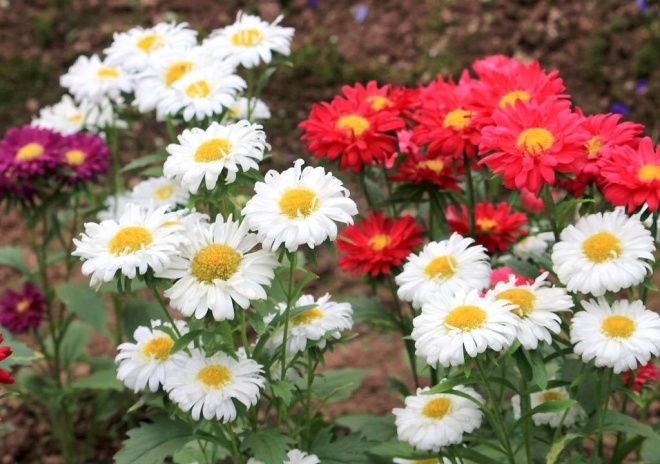 What have you known about Hanoi? The Sword Lake: check. Famous noodles Pho: check. The Old Quarter: check. Egg coffee: check. Crazy traffic: check. Think you have pretty much covered everything? Well, think again. Because there is one thing that you are missing: the stunning flower villages in Hanoi. While it's true that unlike the Netherlands where the first thing come to the mind of a typical tourist is tulip flowers, flowers is not exactly what represents Hanoi. However, it is such a shame if you don't take at least one trip to our famous flower villages where the beauty blooms in season. Travel to Hanoi with: Mekong river travel
Ngoc Ha flower village
History has shown that Ngoc Ha village flowers originated from the Tran Dynasty and came to its peak during the French colonial period. This village grows flowers that bloom all year round like roses, chrysanthemums, violets, lilies, and carnations. Despite being the famous traditional flower village, when being met with modernization and industrialization, Ngoc Ha village has turned into small gardens among household buildings. The people who stay with Ngoc Ha until now are old men and women who are passionate about their jobs, care more about maintaining the flowers that have been with them for decades, rather than commercial purposes.
Tay Tuu flower village
Located approximately 20 km away from Hanoi, Tay Tuu has just been recognized as the place where households have spent almost 100 years living by traditional job: growing and cultivating flowers. Not only are this village's flowers famous in Hanoi, they are also well demanded in Northern and Southern Vietnam, and even exported to China. Hanoians love this village for its fresh air and picturesque beauty. Besides flowers that are commonly found in Vietnam, Tay Tuu from time to time imports exotic species such as Dalat roses, French roses, or marigold.
Nhat Tan flower village
It is not wrong to say that Nhat Tan flower village is a unique symbol of Hanoi because it features the flowers of Lunar New Year: peach blossoms. For Tet holiday, if you don't have peach blossom in your household, it means that New Year's atmosphere is missing. This village is about 7 km away from Hanoi. This village also grows pansies, violets, sunflowers, and globe amaranths. Due to high demand from visitors who wish to take pictures during their stay, there are services offered like renting traditional Vietnamese clothing, photographing, and renting premises.
Me Linh flower village
This village lies 30 km away from Hanoi, near Noi Bai airport. This village started its business in 1995 and has expanded over 200 times its growing area since then. About 2700 households are growing French roses, chrysanthemums, and lilies as their main attractions. This village is easily accessed using straight route bus or motorbike. north Vietnam packages
Nghi Tam village flower
This long-standing village prides itself on chrysanthemums – the flowers that are beautiful, long-lasting, and versatile. Following the trend in recent years, Nghi Tam also expands its business to bonsai, tropical fish, and tree shaping.
Due to changes in the weather, growing flowers has been quite a challenge in the past few years with unpredictable weather patterns resulting in inconsistent blooming time, making it hard to take care and cultivate at the right peak. However, the people who have dedicated all their life of hard work with their beloved flower fields are still passionate with what they are doing. They pride themselves on providing beauties to the lives of others. Spend some hours observing their work, you will love our flower villages as much as we do.
See more:
How to get from Can Tho to Hanoi
Ao Dai – Vietnam Traditional Clothing
Enjoy the beauty of bombax ceiba in Vietnam
Asia Travel Lover