September- the best time to visit Mekong delta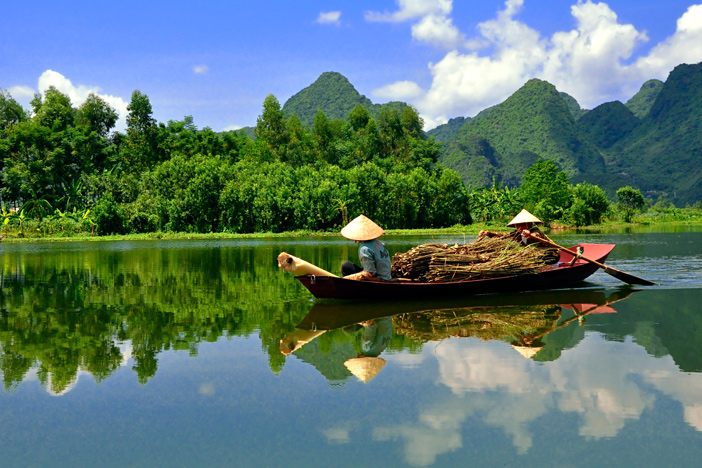 Life in
Mekong Delta cruises
, whose weather is very stable throughout the year with the average temperature of about 30 degrees Celsius, is woven by season and water. In spite of some rainy days in some months, tourists can find it great to visit the Mekong Delta at any day during the year. However, the period between September and November, which is the floating season in the Mekong Delta, is considered as the best time for visiting. Sweeping everything away, the flood season from September to November gives the delta a new face with its rich brown alluvial water. With abundant fish and water vegetables, this is also the income season for local people. In this season, the waterfront life is also the most fascinating.
Without good services, your holiday cannot be perfect. Even though there are many travel companies operating tours to the Mekong Delta, not all of which can provide you with the best services. Fortunately, no matter how good the services are, the Mekong delta tours would be your good chance to contemplate postcard-like scenery and enjoy pleasant atmosphere.
Though Mekong River itineraries are available for most time of the year, these winter months from November through February are the optimum time. At this time, it is cooler then (even though still hot) and the rainy season running from July to October has passed. But rains typically last only half an hour or so even during the rainy season. phnom penh to saigon by boat
Mekong River Cruise Tips
Plan for heat: the Mekong Delta experiences three temperatures: hot, hotter and hottest even in the cool season. It is not until you have experienced 14 days of 90-plus degree days (with full-on humidity) that you will really comprehend how hot they can be. Remember to bring with you the most wicking fibers you have got. No matter what you wear, plan to get sweaty, and as you will not get multiple wearings out of them, pack extra shirts or tops.
See more:
Highly recommended dishes in Danang
Experience trekking in Mai Chau
Vietnamese Crab noodlle- incredibly delicious bowl of crab noodle
Asia Travel Lover