Phu Quoc- a paradise pearl island in Vietnam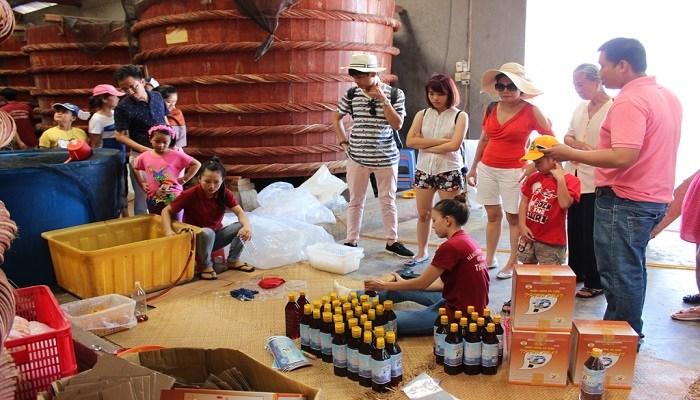 If you're looking for the best beach in Vietnam, Phu Quoc is the great place to start. Located in the Southwest Ocean, Phu Quoc is the largest island in Vietnam in the group of 27 islands. It brings with some beautiful beaches and offers the best seafood. With total area 574 square kilometers, heart- shaped island along with 22 other islands forms the Phu Quoc Island district in the Southern province of Kien Giang.
Tours in Vietnam
Phu Quoc features the tropical monsoon climate with the average temperature around 28 degree Celsius allowing visitors to enjoy this island at any time in the year. Phu Quoc looks stunning and elegant even from miles above There is nothing like the ocean, it is beauty, mystery and vastness. Beautiful long beaches with the crystal clear water is the reason attract a lot of visitors coming here. Especially Bai Dai beach is one of the 5 most beautiful hidden beaches in the world. If you ever never visit here, you will be so excited to get here. Once you're already here, you don't want to leave, I'm sure!
Besides incredibly rich resources from the sea, Phu Quoc is where having wonderful soil conditioners which are good for agriculture particularly growing perennial plants. The island is known as one of the biggest hubs for growing pepper in Vietnam. Phu Quoc peppers has own reputation for the quality, big seed, thin bark, solidity good smell and strong taste that can't found in anywhere. Not only peppers but also the local people grow cashew trees which contribute to economic development and tourism on this island. It will be so lovely if a pack of peppers or cashew is available in your luggage as a gift for your friends or family when you come back.
Phu Quoc is known by its nickname "the paradise pearl island" and has always attracts a large number of domestic and international visitors. However, not many people are able to discover what the life is like for the local people who have lived here for generations. The best of Vietnamese fish sauce also comes from here which has been distinguished for over 200 years and made mainly from fresh anchovies captured offshore. Or it is pearl in Phu Quoc which is recognized as one of the most beautiful natural pearls in the world. south Vietnam tours packages
Besides getting some local products in Phu Quoc, a new experience in Phu Quoc you can't ignore is the night market. And Dinh Cau marker is one of should not missed attractions in Phu Quoc. Let's imagine that after swimming all day on the beautiful beaches, take a walk around the night market and enjoy some cold drinks will be an amazing experience for visitors. The market is not too large, but has lots to offer. Along 2 sides of the road, the dried seafood are sold, it's quiet convenient for tourists buying as a gift when they come back. The night market also has a list of choices for you to taste such as rolled ice scream, fresh coconut milk, etc. Maybe it's definitely more expensive than Ha Noi or Sai Gon you have tried before but I bet that the taste you try like a King on the cheap.
Diversified natural resources, stunning environment with immense tropical forests, beautiful long beaches with the crystal clear water are all the value in Phu Quoc and definitely bring it to the top place of the most potential tourist attraction in Vietnam. If you're looking a place for your family in this summer, don't hesitate contact us in order to enjoy a wonderful vacation in Phu Quoc.
See more:
Dong Hoi – a place to visit in Vietnam
HOA LU – THE FORMER CAPITAL OF VIETNAM
Asia Travel Lover