How many ways can you choose to go from Hanoi to Sapa?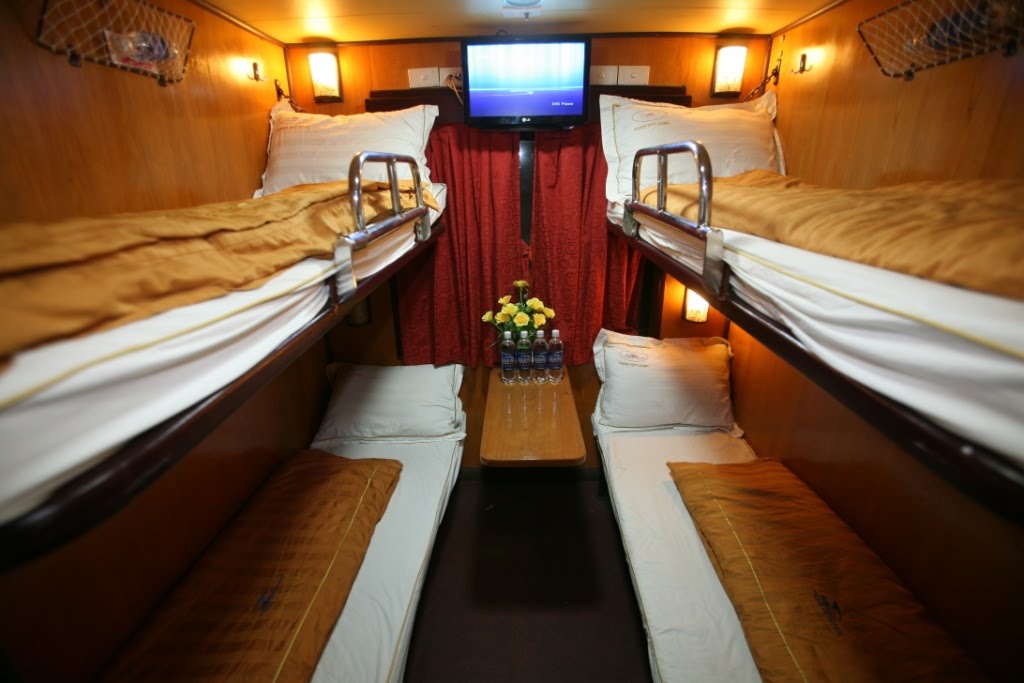 With picturesque landscapes, hospitable locals, colorful weekend markets, Sapa has been an attractive site in Vietnam. If you are in Hanoi, do not hesitate to make your own way to this charming mountainous town.There are several ways to get from Hanoi to Sapa for you to choose from: private car, bus, train or even motorbike for adventure lovers. To get more information, you can click:
north vietnam packages
By private car
A 306-330 km ride on the highway Hanoi-Lao Cai will take you about 4 hours. The price is VND 3,500,000 (USD $154) for a 4-seat car and 4,400,000 (USD $193) for a 16-seat car. This is the most expensive way to go.
By motorbike
It is clear that riding a motorbike is the most convenient way in term of time. With their own motorbike, the drivers can start and stop whenever they want. A motorbike ride gives you what a bus or a train ride cannot: stop along the way for stunning photo opportunities. Riding a motorbike attracts travelers not only for the time flexibility but also for the impressive landscape en route. However, even Vietnamese backpackers find it challenging, it is not recommended for those who do not have excellent driving skills. To get more information, you can click: Indochina travel reviews
Route 1: Hanoi – Vinh Phuc – Viet Tri – Phong Chau – Doan Hung – Yen Bai – Lao Cai – Sapa. Expect the distance to be about 360km.
Route 2: Hanoi – Hoa Lac – Son Tay – Trung Ha Bridge – Phong Chau Bridge – Phong Chau – Doan Hung – along the Route 70 – Lao Cai – Sapa. The distance is about 370kms.
Route 3: Hanoi – Hoa Lac – Son Tay – Trung Ha Bridge – Thanh Son – Khe Pass– Tu Le – Mu Cang Chai – Than Uyen – Binh Lu T-junction – O Quy Ho Pass – Thac Ba – Sapa. With the length of over 420km, this is the longest route to get to Sapa. However, this is the best choice for those who want to immerse in the really charming beauty of Vietnam's nature.
By bus
It is not hard to find a direct bus from Hanoi to Sapa at My Dinh, Luong Yen and Gia Lam bus stations. All you have to do is to find a sign saying Hanoi-Sapa. Few years ago, if you chose to travel by bus, it would take you from 8-9 hours. Now, thanks to the construction the new highway Hanoi – Sapa, it takes you only 5-6 hours to cover the distance of 375km. There are 24 bus operators with 67 buses running from Hanoi to Sapa such as: VietBus, Hung Thanh, Ha Son, Hai Van, etc. The ticket price is from VND 220,000 to 400,000 (USD $9.6-17.6). The first bus leaves Hanoi at 05.00 AM and the last at 09.30 PM. The night bus is a suitable choice if you want to save a night in Sapa.
By train
With a wide selection of seats available: air-conditioned, hard seats, soft sleepers, four berth cabins, train is the most popular way to go from Hanoi to Sapa. As Sapa does not have its own train station, you will have to go to Lao Cai Railway Station, which is about 38km to Sapa town. You can choose jeep, taxi, or bus to go to Sapa from Lao Cai station. It takes only 50 minutes. There are both daytime and overnight trains. If hard seats are your thing, let's choose daytime train. Otherwise, let's get on an overnight train! Normally, the overnight train leaves Hanoi at 09 PM or 10 PM and arrives at Lao Cai at 5 AM or 6 AM (the next morning). The ticket price is about USD $30-180 per person per way for overnight train (Victoria express is the most expensive choice) and USD $10-20 for daytime train. Though you have to go from Lao Cai to Sapa, train is the best choice for those who want to save a night in Sapa.
See more:
Highlight of Vietnam_12 colorful flower seasons
Top 6 luxurious all-inclusive resorts in Phan Thiet
Asia Travel Lover