Let's explore Son Doong Cave in March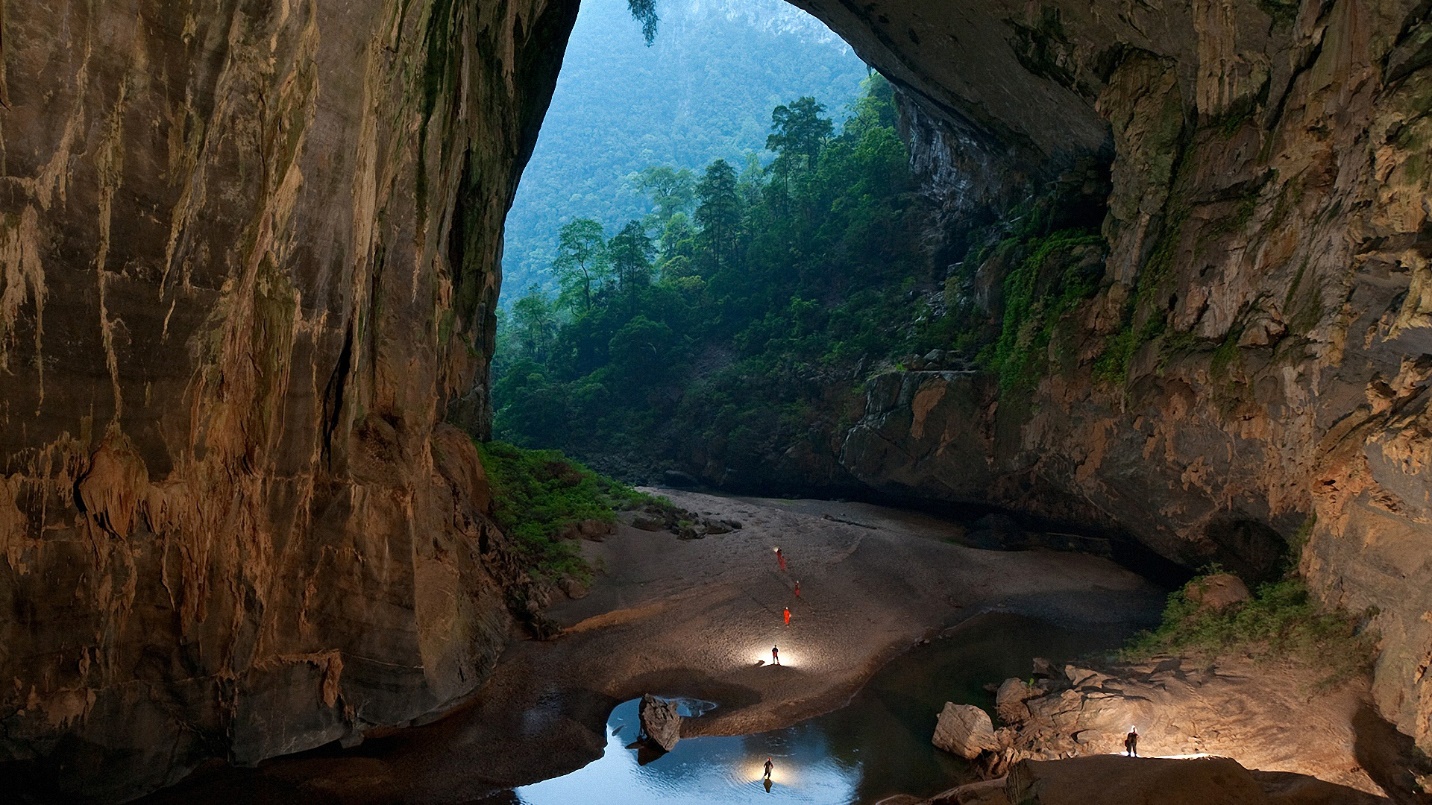 Being located in one of the most remote areas in Vietnam, Son Doong Cave in Quang Binh has been recognized by a lot of scientists in the world as "The only destination" in the earth. This statement was published on the famous magazine called National Geographic. Recently, Quang Binh authorities has announced that this place will be available for tourism since February of 2015. You can read more: mekong river cruises tripadvisor . The attraction of Son Doong Cave is really unbelievable. In 2015, thousands of tourists registered to travel this unique cave. However, only top 500 visitors who were the most suitable ones had chance to explore Son Doong Cave. In 2017, the number of people who desire to discover this cave is predicted to increase, so you should catch the opportunity. May be there are some problems making you hesitate whether you should traveling Son Doong or not. Therefore, to help you, we will share you our experience when having chance to explore Son Doong the last year!
Son Doong- the wild and mysterious space in Vietnam
Before visiting Son Doong, we have seen its photos before. However, when seeing this wonder by our own eyes, nobody in our team didn't shock because of its wonderful landscapes! Have you imagine that this cave is so giant that it can consist of a Boeing 747? This is really out of imagination with big stalactite mass on the ceiling. In particular, the stalactites which sprout from the ground look like alien creatures. Therefore, it is not braggart when saying that discovering Son Dong Cave will make you feel as you are on the strange world.
In Son Doong Cave, you can see a large primary forest. Before coming here, we still had a little of suspicion about that. Until having chance to visit here, we were really surprised with the true space. The inside space of Son Doong Cave is always full of frog because it has private climate and special weather condition when being compared with that outside. Moreover, you can see fossil corridor which is the proof for the survival in long past of this destination.
The roof of Song Dong Cave has some gaps which help sunlight spreads into the cave. This is a good condition for the lives of plant. Therefore, this cave is also a diverse and special ecosystem. Moreover, it also makes the atmosphere more twinkle and mysterious.
The journey of exploring Son Doong Cave
You don't have to worry about how to explore Son Doong Cave because there are some supporting groups who are always willing to help you. In average, it takes you about 6 days to explore this mysterious cave. You will pass En Cave, Doong Ethnic village and so on.
You can see more: the jahan heritage line
Before the journey, we were tested by the experts about our health. Fortunately, all members of our team can meet the strict demands. After demonstrating that our health status was ready for exploring Son Doong Cave, we were equipped with safe devices and taken to the starting point on Ho Chi Minh street. From that, we passed 4 kilometers in forest to get to Doong Village. At this place, we had meal and took a rest. In the afternoon, we learnt how to camp in En Cave.
The next morning, we got up early to welcome the sunlight which seemed to be thin lines through the proof. This was an ideal time for us to take photos. After having breakfast, we continued our journey to discover En Cave, then walked more than 2 kilometers to get to the mouth of Son Doong Cave. Here, we were guided how to use the helmet and protective equipment to get inside the cave. If having chance to experience this moment, you will fell as you are featuring an action film.
The rest of journey, we passed craggy streams and waterfalls and had many memorable experience. One of the most wonderful things we got after exploring Son Doong Cave was that we can win ourselves. In other words, we overcame the timidity to conquer a unique wonder. Besides, the journey of exploring Son Doong gave us chance to contemplate the mighty natural beauty in Vietnam. Therefore, you shouldn't hesitate and be ready for exploring Son Doong Cave in March.
See more:
Asia Travel Lover