How to explore Son Doong cave in Quang Binh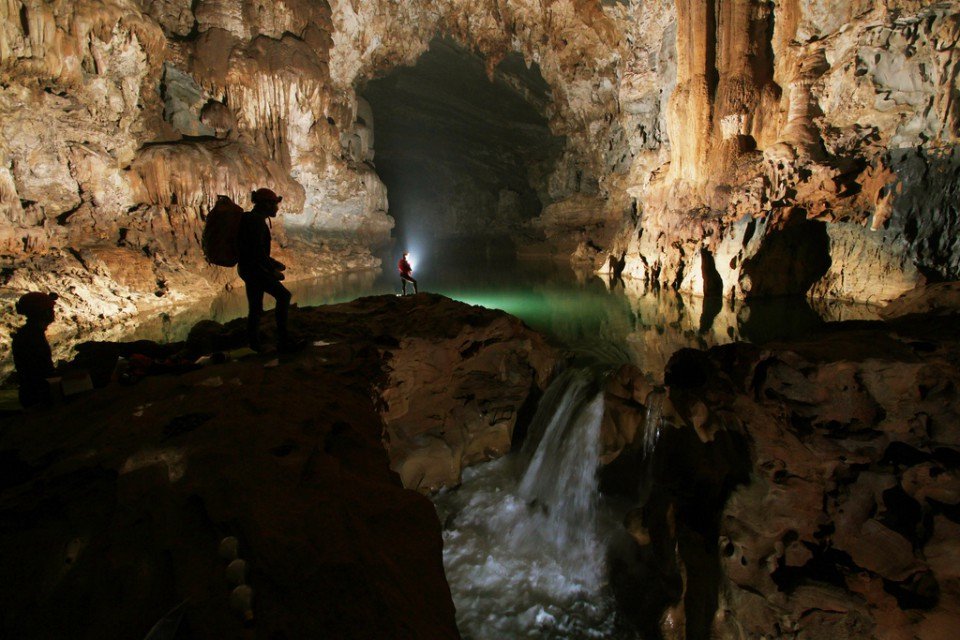 Are you excited to know that there are more people have stood on the summit of Mount Everest than those having seen the inside of Son Doong Cave? Let's enjoy this otherworldly adventure and become one of a few lucky people who can have the life-changing experience of exploring the largest cave in the world. To get more information
Travel Indochina
How to get to Son Doong cave
An 80m high calcite barrier, which was jokingly dubbed Vietnam's Great Wall, had halted the first expedition. It wasn't until 2010 – their second expedition, when the Great Wall was finally conquered and the end of the passage was discovered, that Hang Son Doong was claimed to be the world's largest cave.
At more than 5km in length, with sections reaching up to 150m in width and 200m in height, Hang Son Doong is huge enough to be home to a whole New York City block, complete with 40 story skyscrapers. With the total measured volume of 38.5 million cubic meters, Son Doong Cave is believed to comfortably surpass Malaysia's Deer Cave, which was thought to be the last record holder. These stalagmites, which are up to 80m in height, have also been surveyed, the tallest ever experienced. Vietnam itinerary in 14 days
To get a visit to Son Doong Cave in Quang Binh, it is a must for adventurers to first pass through the Ban Doong ethnic minority village, which is the one and the only village situated inside the Phong Nha-Ke Bang National Park, with a population of fewer than 40 people.
As this village is isolated from the outside world and the dense jungles surrounding Ban Doong prevent the cultivation of most crops, life is tough for the minority people here. It is only possible to get access to this village by foot. The discovery of Son Doong Cave and these following expeditions that now pass through the village have witnessed new chances arise for the community, who now can earn their living more by working closely with Oxalis to protect this area's conservation.
For many tourists, having a chance to pay a visit to Ban Doong and meet these hospitable villagers has become a highlight of their journeys. Ban Doong village offers a view of the simple local lifestyle that has been the same for centuries.
You can see more:
Let's explore Son Doong Cave in March