Where to go in Vietnam in summer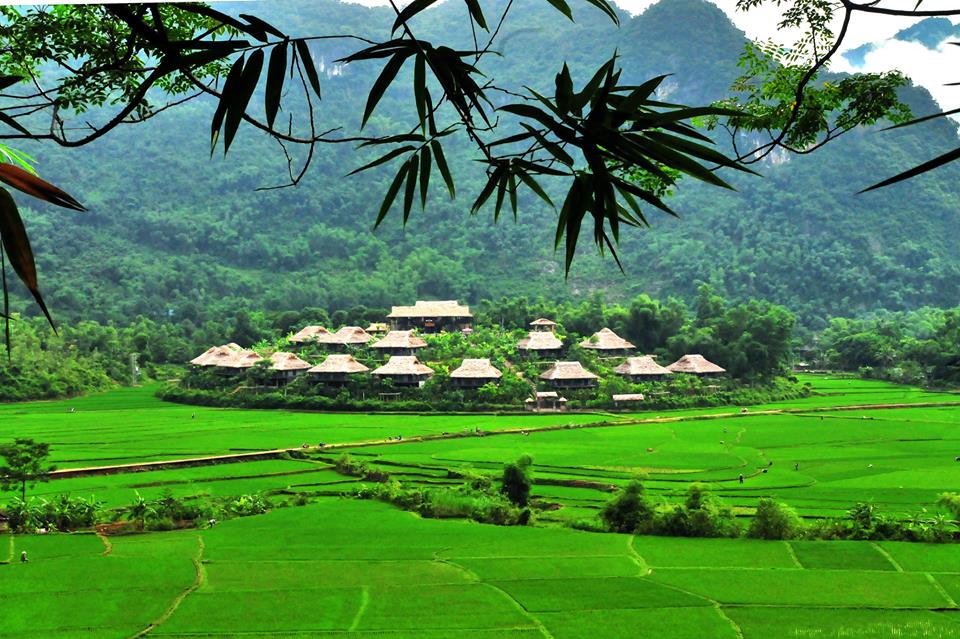 Though summer – the rush time of tourism, when it is really hot and the service price is cheaper, is not the best time to visit Vietnam, there are still many stunning and unique places for your choice to create an exciting and meaningful tours in Vietnam.
Mai Chau – Hoa Binh
Mai Chau is not only a perfect place for travelers who love nature, love simple, honest things but also a place for those wanting to move away from noisy urban life to look for a cool climate and peaceful life. About 2-hour car ride from Hanoi, Mai Chau valley is home to the Thai ethnic group with the majority concentrated in Van Village and Lac village. Once having an opportunity to travel to East – North West of Vietnam, you should not miss to go to Mai Chau to witness how nice the lives of ethnic minorities here is and how quiet like a water color painting the vastness of space between the sky and earth, mountains and rivers is.
Thai's pray for rain ceremony – Mai Chau District, Hoa Binh Province: in Mai Chau, Thai Festival praying for rain takes place on the night of the red moon halo in March and April according to the lunar calendar. Not only relaying torch around the village, villagers also sing for rain throughout the village. Online travel Vietnam
Halong – Cat Ba
Not only being one of the organized World Heritage Sites, Halong Bay is also the jewel of Vietnam. With the majestic bay and mysterious caves, your Vietnam family vacation will certainly be an exciting memory. With one or two night on cruise, your Vietnam tour will be even more unforgettable. Enjoying the delicious seafood cooked and served by the experienced chefs while admiring the most beautiful and romantic natural sites in the world will be your most comfortable felling and relaxation ever. A chance to go swimming in the emerald green waters and explore the dreaming extraordinary landscape, what do you expect more?
An island connected to Halong Bay, Cat Ba creates many sea caves that fascinate travelers. Coming here, they can enjoy the fresh air to assimilate themselves into the lovely and charming nature.
Phong Nha – Ke Bang
Located about 50 km far from Dong Hoi town, Phong Nha – Tien Son in the length of 13000 meter consists of 14 beautiful caves formed by the underground river dissolving limestone such as Dome Cave, Dark Cave and Ca Ron cave, etc. At the entrance of the caves are hang down many impressive stalactites, which are as fanciful as deep inside the natural landscape.
See more:
Phu Quoc- a paradise pearl island in Vietnam
Dong Hoi – a place to visit in Vietnam
Asia Travel Lover