Where to go for day trips from Hanoi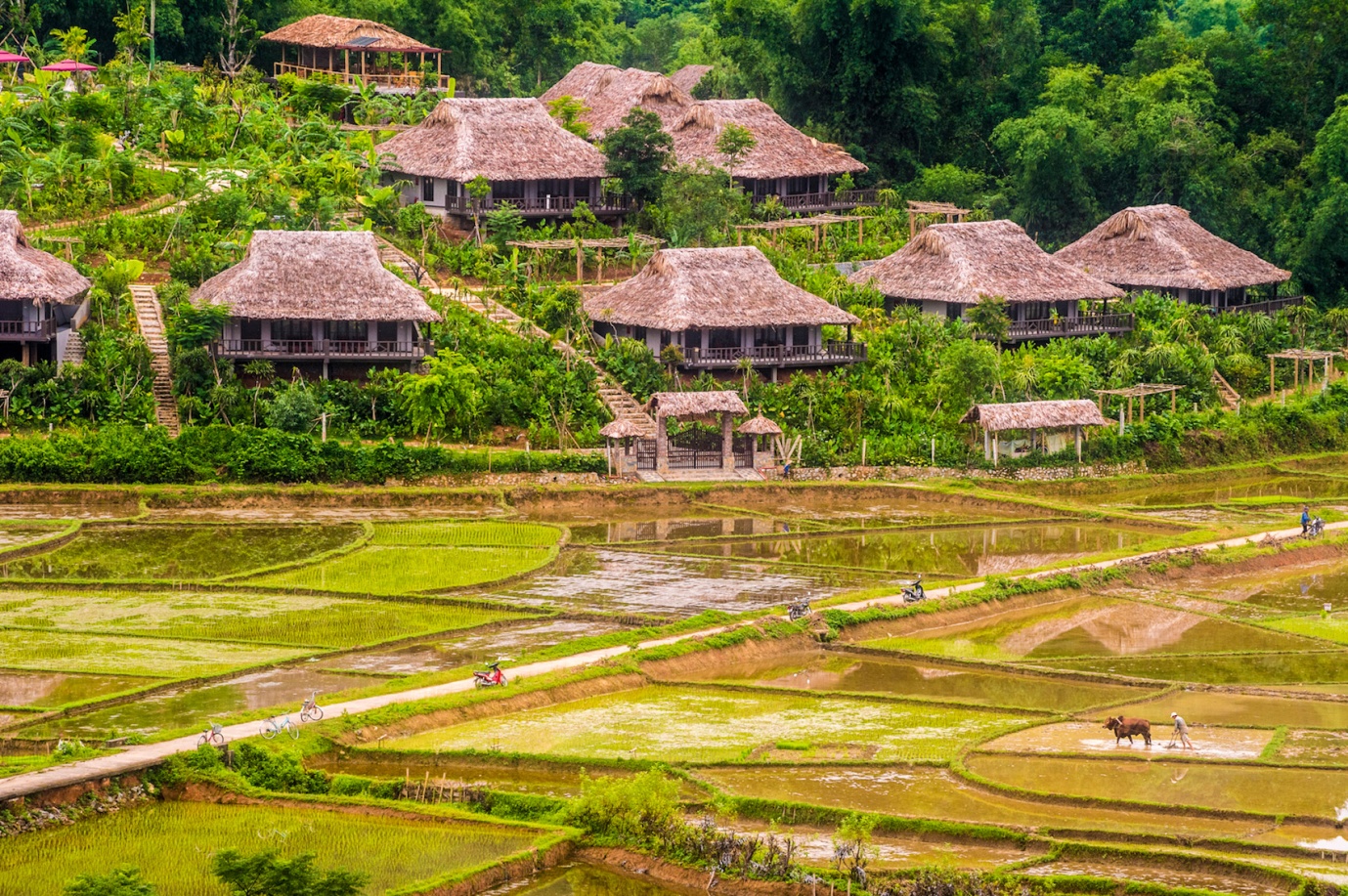 If the hustling and bustling atmosphere of Hanoi crowded city is not your thing, then you should pack up and move out of the city center to visit these destinations where you will be warmly welcomed by both stunning scenery and fresh atmosphere. Let's explore Mai Chau with:
Travel Indochina and tours
Mai Chau valley
Located 135 kilometers south west of Hanoi capital city center, Mai Chau valley, which can be accessible by motorbike, car or express bus, is such a perfect spot to experience Vietnamese ethnic village life in a remote setting. Thanks to the postcard-like valleys, terraced rice paddy terraces, the friendly locals as well as many small yet lovely villages, this mountainous region provides you will an excellent base for light trekking or cycling. There are a lot of trails: from easy single track paths, undulating rough jeep trails to some climbs that are rewarded with ultimate descents to make mountain bikers love this trip. If you go to Mai Chau Valley on Sundays, you can enjoy the colorful local weekend markets, which are ideal places to break from your boring daily activities. north Vietnam travel tours
Van Phuc Silk Village
If you are getting bored with the hustle and bustle of the inner city life, paying a visit to these traditional handicraft villages around Hanoi should be a good idea. The silk shop town of Van Phuc Silk Village, which is undoubtedly a paradise for silk and fashion lovers, is one of the best villages to visit in a short trip from Hanoi.
A 30-minute motorbike ride from Hanoi center, Van Phuc Silk Village is famous for its great quality traditional sericulture, weaving and silk products. With more than 1,000 silk shops offering a wide range of delighting shirts, ties, crafts and dresses made of silk with a variety of colors that can be suitable for any skin tones, Van Phuc Silk Village gives travelers such a great chance to discover the Vietnamese traditional industry of silk-making.
See more:

What you should know to travel in Vietnam during National Day September 2nd
September- the best time to visit Mekong delta
I love Vietnam