How to get Son Doong cave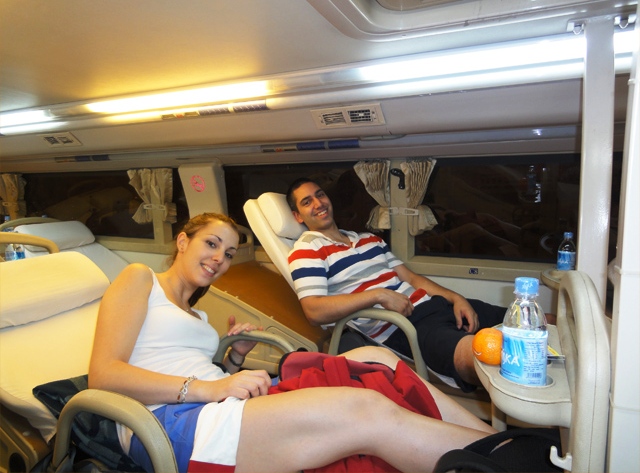 Situated in Son Trach, Bo Trach District,
Quang Binh
Province, below another cave in Phong Nha-Ke Bang, Son Doong cave is world's largest cave. As there is a large amount of fast flowing water inside Son Dong, the exploration team had set foot on just 6.5 kilometers along the cave. From Truong Son Highway to reach the mouth of Son Dong cave, it takes around 6 hours of to walk through 10 kilometer length of the forest path. You can visit
Halong bay Jasmine cruise
 to get more information.
First discovered in 2009, Son Doong Cave in Quang Binh Province is currently the biggest cave known in the world. This giant is the champion in every aspect. With the scale of the entire cave, approximately 9 kilometers long with the largest chamber of 150 meters high and 200 meters wide, Son Doong can allow a 747 to fly through or comfortably host an entire city with NYC's skyscrapers of up to 40 stories. Son Doong Cave's stalagmites with some towering over 70 meters high are also among the world tallest ones. The cave is as twice as large as its runner-up, Deer Cave in Malaysia.
Since 2003, when Son Doong became open for commercial expedition, it has attracted throngs of adventurers who want to enjoy an exceptional and unique experience of exploring the Earth biggest cave.
How to get there
By Air
Dong Hoi Airport, which lies in the capital city Dong Hoi of Quang Binh Province is the nearest airport to Son Doong Cave. To get to Dong Hoi, there are several ways. As it will save both energy and time, flying is the optimal option for hardcore adventurers who cannot resist the urge to enter the cave as soon as possible. Vietnam Airlines offers flights from Hanoi to Dong Hoi while on daily basis Vietjet Airs offers flights to Dong Hoi from Ho Chi Minh City. It takes around one hour for both. Read more: mekong river cruise reviews
By train
Alternatively, travelers can get on the Reunification Express trains. Vietnam has a lengthy S-shape, so there are train services to Dong Hoi from various cities such as Ho Chi Minh City, Hanoi, Danang, Hue, Nha Trang, Vinh, etc. Depending on the distance from your starting point, travel time varies. Also, taxies and buses are available, offering more flexibility and route options. Depending on service providers and starting destinations, travel time and prices also vary.
Leaving Dong Hoi, you will be taken by bus to Phong Nha – Ke Bang National Park and then to the trekking point on Road 20 of Ho Chi Minh Highway. There, your own feet are the only vehicle available. Some fitness and endurance are required as it will take you around one day to traverse through forests, hills, and rivers to reach Son Doong. Along the way, you will spend the night in Hang En Cave after visiting an ethnic village called Ban Doong.
Best time to visit
The period from February to August, when the weather is cool and mild, perfectly suitable for trekking in the cave, is the best time of the year to visit Son Doong Cave. However, be prepared to bring along some trekking jackets as it can be quite cold at night. During these months from May to August, the weather is often humid and hot, making the expedition more challenging and arduous. During these months from September to January, as the flood also makes it impossible to access to the caves, the cave is closed.
See more:
Asia Travel Lover