How to get from Hoian to Ho Chi Minh City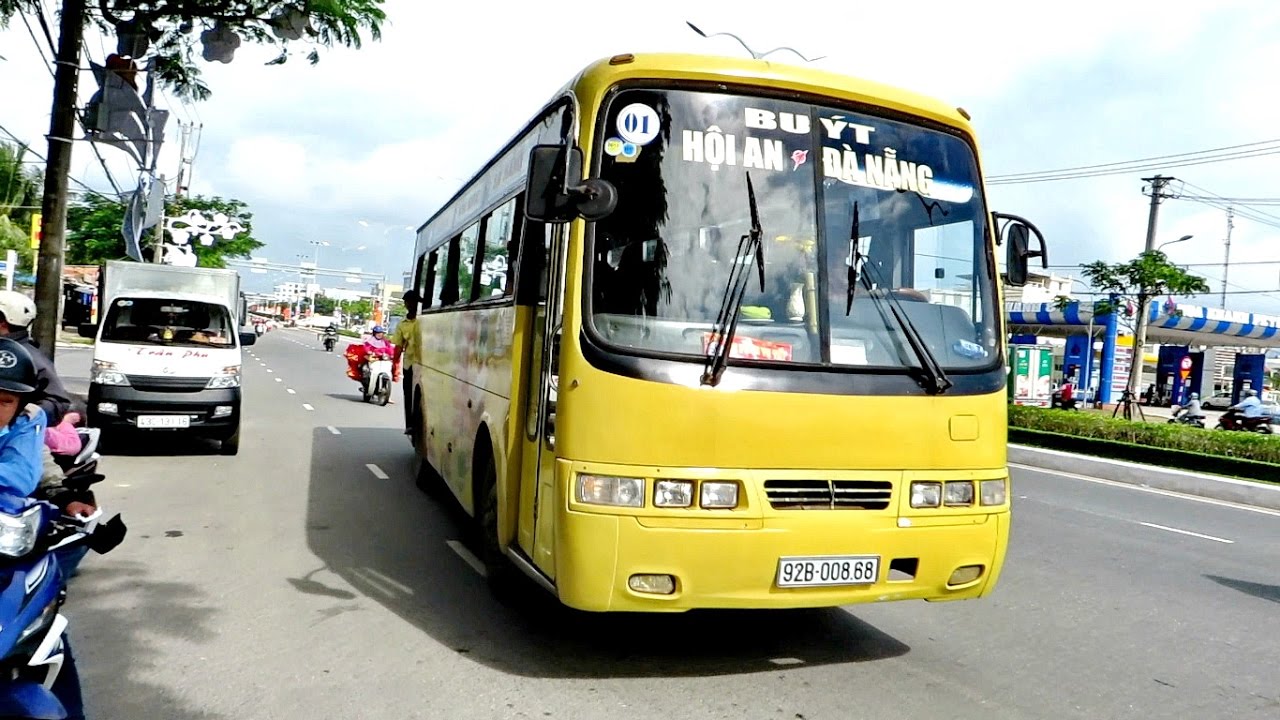 Being one of the most peaceful and scenic tourist spots in Vietnam, Hoian, where you can check out shopping and restaurants in the aptmospheric old town, and lovely sandy beach nearby, should be close to the top of your list for Vietnam destinations. You can see more:
the best Indochina tours
If you want to get away for a couple of days, Hoian can be your favorite destination. Even if you have been up there half a dozen times, you still love it. You can spend hours checking out the beautiful Chinese style architecture, wandering around the old town and tasting Hoian food in the many cafes.
After spending a few days in Hoian, you should not make your way to Saigon – the most bustling city in the Southern Vietnam. But how to get from Hoian to Ho Chi Minh City?
Hoian to Ho Chi Minh City (Saigon) by Bus
Time: 21-22 hours
Cost: $18.00 USD
Open tour buses from Hoian to Ho Chi
Minh City vary in their routes, some routes travel inland through Mui Ne and others south through Dalat. You can buy open tour tickets at a travel agency in town or through your hotel. Otherwise, you can go to Danang and travel to Ho Chi Minh City from there. In Danang, there are more open tour buses as well as private vans hosted by a famous company called Mai Linh Express that travel south to Ho Chi Minh City. Beware, however, as these local drivers go at a high speed.
Hoian to Ho Chi Minh City (Saigon) by Bus/Train Combo
Time: 18-20 hours
Cost: $30 – 55.00 USD
As Hoian does not have its own train station, it means that you have to get to Danang and then catch a train from there to Saigon. Danang's Central Train Station is located at No 791 Haiphong Street, Tam Thuan, Thanh Khe, Danang and is served by the Reunification express with 5 trains that depart for Saigon every day. The distance between Danang and Saigon is 935 km. SE1 leaves Danang at 10.46 AM and arrives in Saigon at 4.10 AM (the next day). SE3 leaves Danang at 1.57 PM and arrives in Saigon at 4.30 AM (the next day). SE5 leaves Danang at 1.30 AM and arrives in Saigon at 6.37 PM (the same day). SE7 leaves Danang at 9.58 PM and arrives in Saigon at 3.11 PM (the next day). TN1 leaves Danang at 7.19 AM and arrives in Saigon at 3.10 AM (the next day). A train ride takes you about 17.5 hours. The train ticket is from $28 to $52 depending on the season and the seat class you choose. Indochina travel reviews
As many trains can get fully booked quickly, it is advisable to buy train tickets at least a few days in advance. If you have to put your journey back one day due to your preferred train being fully booked, it is such a pity!
How to travel from Hoian to Danang
Traveling by motorbike is a good option, and a good way of getting from A to B in the city's manic streets but only for those who are really confident on a motorbike. A 30-kilometer drive along the coastal road will give you a chance to make a stop at the majestic but rather kitch Marble Mountain. It is well worth a stop as you can admire the city from one of the highest viewpoints on the coast.
Another and the cheapest option is to get the local bus for 15,000 VND each way. There are buses leaving from the station just off Le Hong Phong Street – a 15-minute walk from Hoian town — every 30 minutes or so, and about 45 minutes later, you will be dropped off at the main bus station on the outskirts of Danang.
The local bus is doable if you need to get to Danang for onward travel by either train or plane, however, from the city bus station, you will need to make separate arrangements, which adds on both money and time. A one-way car ride will set you back for from VND 200,000 to 250,000 and you will be dropped off at both the train station and airport.
See more:
Stunning flower villages in Hanoi
How to get from Can Tho to Hanoi
Asia Travel Lover