Explore Cu Chi tunnel in Saigon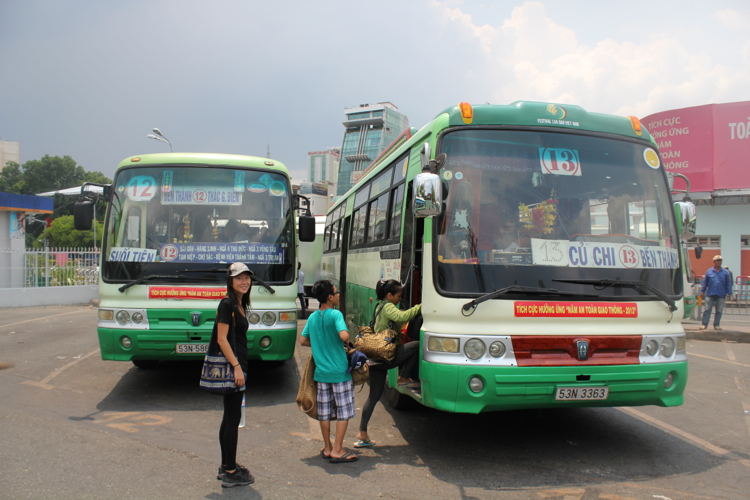 Besides booking a tour, you are advisable to a rent a motorbike and ride to this destination by yourself to gain rather stimulating experience from Cu Chi Tunnels half day tour. In fact, as the traffic in Ho Chi Minh City looks like a maze in which streets are small while there are too many vehicles, if you are not a good rider, this way can be quite dangerous and complicated. Thus, you should consider carefully before choosing to ride a motorbike for the Cu Chi Tunnels trip by yourself. The rent for a scooter is around more than $10 per day and a normal bike is around $5-7 per day. For more information, you can click: vietnam private tours
You will start from Ben Thanh Market and follow the National Route 22 until you reach Cu Chi District. There, you will turn to Nguyen Thi Rach Street and go to the Hoc Mon market. Take a turn at Trung Vuong Nu Street and keep on going on this route till you get to the tunnel system. Remember for visiting both sites, the entrance fee is VND 180,000 (either: VND 75,000).
Take a bus
Taking a bus is what you should not forget when thinking about how to get from Ho Chi Minh City to Cu Chi Tunnels. Even though the number of passengers on a bus is quite large, traveling by bus is still a good choice, especially for those who go on a low budget. The bus you must take to Cu Chi bus station is the one number 13 from Ben Thanh Market. After that, you will have to take the bus number 79 from this bus station to Ben Duoc Tunnels– Cu Chi District. Indochina holidays
Catch a taxi
Followed by booking a tour, taxi service can be a nice choice as it is really easy and comfortable, but only in case you find a well-known taxi company. If you want to catch a taxi to Cu Chi Tunnels, expect to pay around VND 500,000 – 600,000 ($21-26). It will take approximately 1.5 hours to get to your destination. It is noteworthy that Vinasun and Mai Linh are some of the trustworthy taxi brands you should consider.
See more:
Vietnam- the best place to enjoy coffee
Romantic destinations for honeymoon in Vietnam
Aisa Travel Lover