Explore the beauty of cave in Quang Binh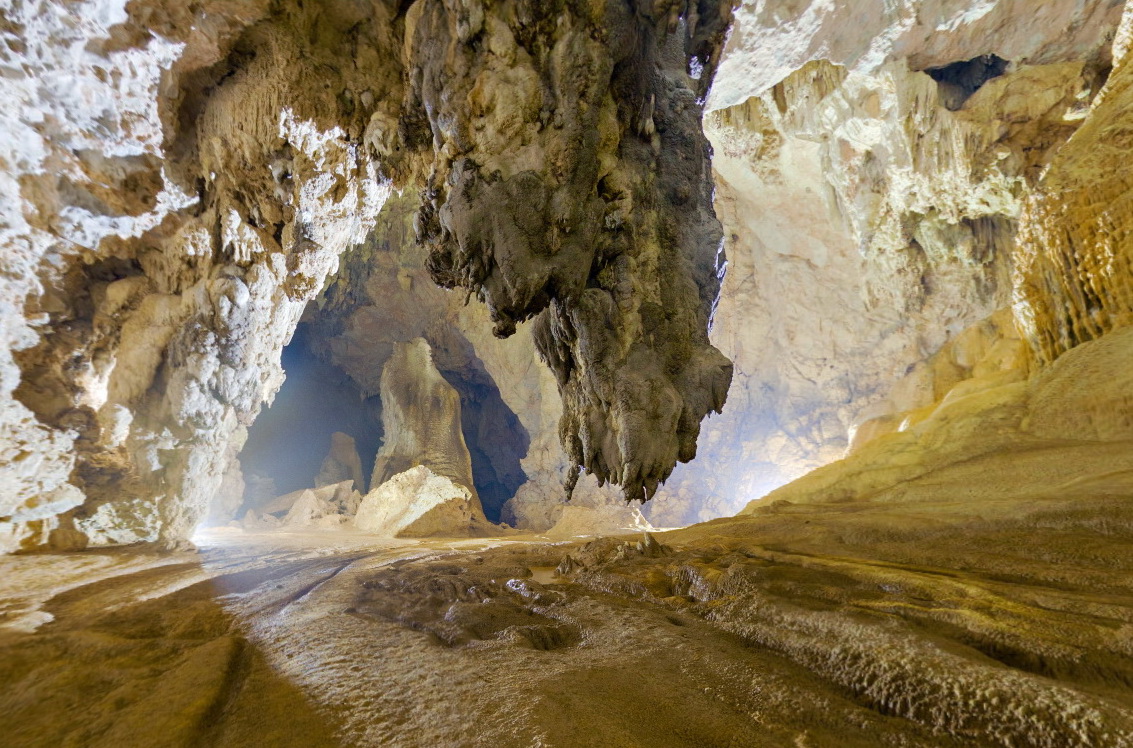 If you are a travel lover, you can't miss magnificent caves in Quang Binh in your holiday time. Coming here, you will have exciting feelings that you haven't ever experienced before. So, why still hesitate? Let's prepare luggage and be ready to explore the following caves in Quang Binh: For more information,  you can click: Indochina travel review
Sơn Đoòng Cave- a mysterious one
Son Doong Cave is located in Bo Trach district in Quang Binh. It was discovered by Mr. Ho Khanh- a local person in 1991. However, nearly 20 years later, The Association of British Royal got here to explore this unique destination and announced to the world.
Son Doong is about 200 meters in width, 150 meters in height and at least 9 kilometers in length. With such features, it is the largest and most beautiful natural cave in the world. Song Doong Cave is predicted to have existed since 5 million years ago. Therefore, inside the cave, there is a diverse ecosystem with plants and underground rivers. Moreover, there are many giant stalactite walls and a unique collection of hundreds of "pearl" which make tourists really shocked. Travel to Vietnam
Thien Duong Cave- The Paradise Cave
Thien Duong Cave is located in Son Trach commune, Bo Trach district. Moreover, it is about 25 kilometers far from Nha Trang – Ke bang cave. Therefore, it will very easy for you to travel both destinations. Thien Duong Cave (or Paradise Cave) is also called as the underground palace because it is one the most fanciful and magnificent wonders of the world. Being located in a deep forest, this unique cave has existed for about 400 million years. It is about 31 kilometers in length, 30- 70 meters in height and 100 meters in width. The structure of Thien Duong Cave is so unique and beautiful that you can feel as you are in the true heaven.
Being different from other caves, the mouth of Thien Duong Cave is very narrow which connects with a slope. 2 sides of this slope has many relics of collapse with a lot of small stalactites. When the sunlight spreads out this cave, it becomes twinkle and very attractive. In particular, inside Thien Duong Cave, there are many special images which look like the symbols of culture in every regions in Vietnam. For example, there are many rocky steps like rice terraces- one of the most typical landscapes in the North of Vietnam.
See more:
THINGS MUST-TRY EXPERIENCE IN HOI AN
How to take a photo with lotus flowers
5 reasons why you should try Vietnam cuisine
Asia Travel Lover