Dong Hoi – a place to visit in Vietnam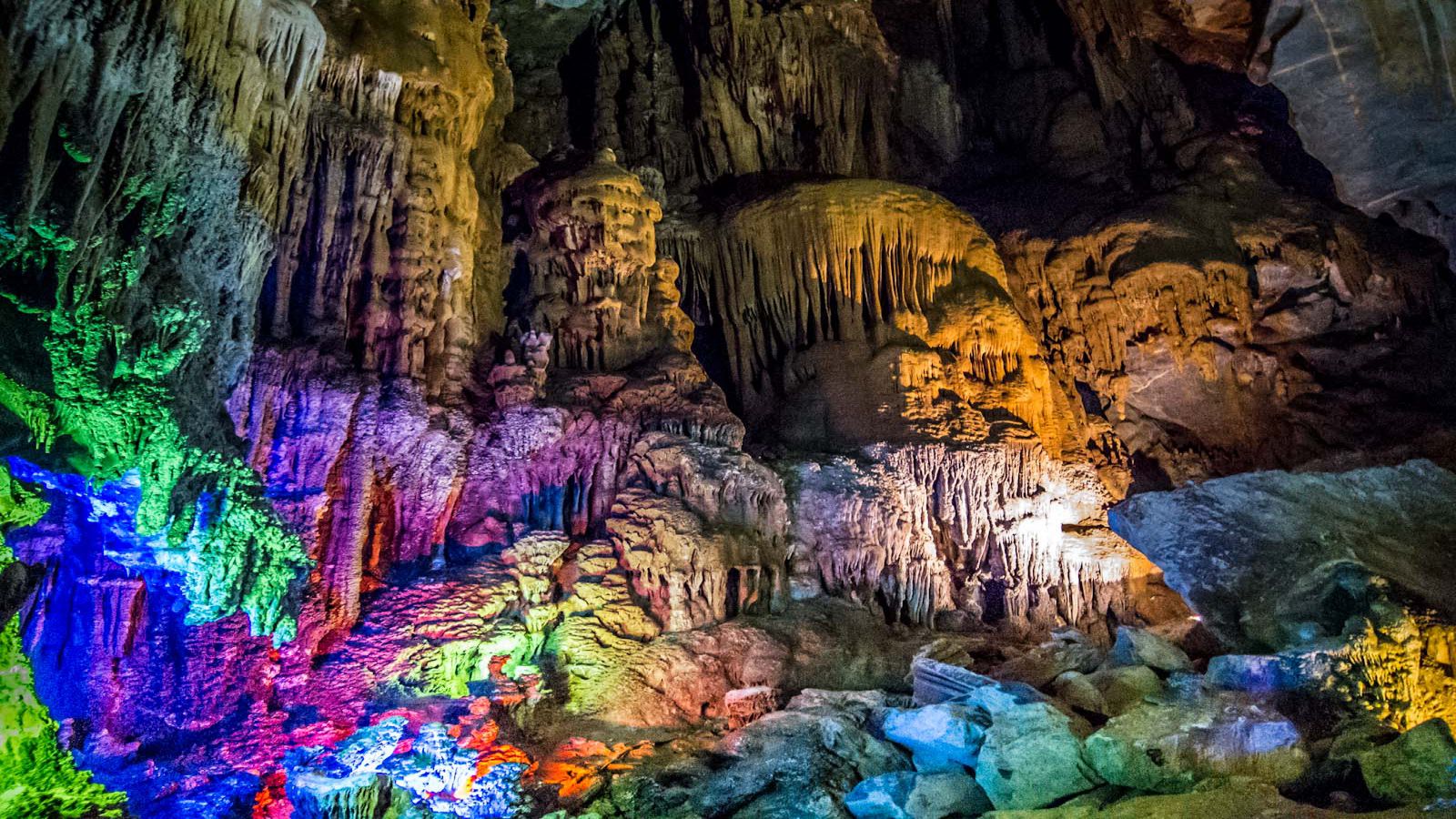 The lovely riverside town of Dong Hoi – the capital city of Quang Binh Province, which is a city shattered during the Vietnam War, has recently made a comeback. Boasting a 12km-long coastline with white sandy beaches, this city of Dong Hoi is the major train and bus stop near Phong Nha Caves – the most growingly popular site. However, not most backpackers linger there for such a long time. You can see more: Holidays Indochina
Even though Dong Hoi has not been on the major tourism radar yet, with charming beaches, vibrant local markets, and of course, addiction-worthy Vietnamese coffee, it's only a matter of time until more tourists, both Vietnamese and foreign decide to make a stop at Dong Hoi amidst their travel from Hanoi capital to Hue.
Things to do in Dong Hoi
Go to Nhat Le beach
Just across the river is a splendid 12 km of white powdery sand beaches, which serves as an ideal location to relax and rejuvenate before you head to the caves. Stepping on this beach's soft white sand, you can hear a squeaky noise, similar to the sound of a sneaker on a basketball court.
Once taking a tour of Nhat Le beach, you can take part in a series of interesting relaxation activities. Upon arrival, you can walk alongside the enchanting mirror-like Nhat Le River, and feel a poetic sparkling Nhat Le by letting your soul leisurely drift with the rippling river waves. Before dipping into the very cool, fresh and blue sea water, you should spend time on the long-lasting sand bank, which is titled the Sahara Desert of Vietnam. The early in the morning you go, the better you know how hot and sunny it is in Quang Binh.
In addition to going swimming, you also can participate in a number of other exciting entertainment types. For example, enjoying hundreds of seafood specialties only found in Vietnam's central sea zone, parachute jumping on the sea, boat sailing on the vast clear sea, go sand-skating with your friends on nearby sand caverns, and so forth. Believe or not, you will soon miss this beautiful seaside's pure and eventful atmosphere!
Eat street food at the local markets:
Sampling Vietnamese street food is an interesting activity all in itself. Once coming to Dong Hoi, you should not miss to break up your eating binge with a coffee at one of the many local coffee shops. In addition, make sure to taste the dumpling like little food locally known as the white rose – either made with some type of green bean or shrimp inside. south Vietnam tours packages
Release your inner singer
A bit of Karaoke should be what the Vietnamese love most, so go local and go to Karaoke Thai Binh and let out your inner singer!
Where to stay?
Stretching by the beach, Vo Nguyen Giap Street offers travelers with various different resorts. Make sure to keep an eye out for special rates here. In the off season, it is possible to get a triple room for less than 30$ a night!
Across the river from the beaches in the town center are located some more economical options. Try out Buffalo Hostel and Pub or Nam Long Hotel for accommodation less than 7$ a night!
How to get to Dong Hoi?
To travel from Hanoi to Dong Hoi, you can take a 9 hour, pretty comfortable, overnight bus. Head to no 340 Tran Khat Chan, Hai Ba Trung District in Hanoi to book your tickets (these buses also leave from there rather than a bus station). Once getting on the bus, you should tell the driver that you want to get off at the Quang Binh's post office. You will tell the driver, or rather show him the sentence translated into Vietnamese and he will get you off as close to the town center as possible. From this stop, you can get you to your hotel by moto taxis. Alternately, a train from Hanoi to Dong Hoi is also available.
Where to go next?
Phong Nha Caves
From the central bus station, you can take the local bus to Son Trach for VND 30,000 (just over 1$). Tell your bus driver which hostel you are staying in and he will be likely to stop right in front of easy tiger- a quite popular spot to stay.
Son Doong Cave
With 9km in length, 200m in width and 150m in depth, Son Doong cave, whose strange shapes are created by the great combination of water and limestone rocks, has overtaken Malaysia Deer Cave and become the world's largest natural Annually, this cave attracts many tourists from many countries and regions.
See more:
HOA LU – THE FORMER CAPITAL OF VIETNAM
Explore Cu Chi tunnel in Saigon
I Love Vietnam