Discover best foods in Nha Trang, Vietnam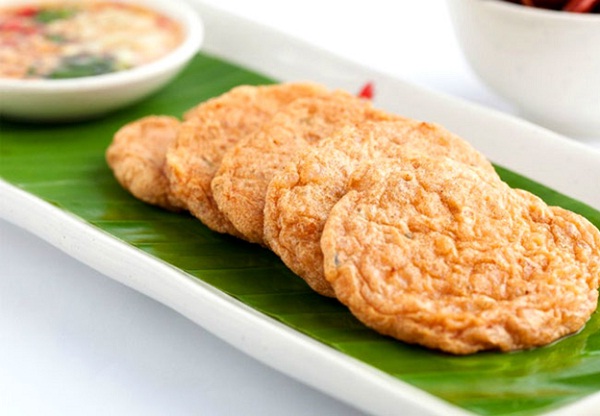 Nha Trang is a wonderful land with beaches, blue water and white sand surf smooth. Besides, Nha Trang has not only sea, islands, world famous bay but also cuisine here is strongly impressed. Now you can discover best foods in Nha Trang after visiting some famous destinations in Nha Trang. Tours Indochina Vietnam
Nha Trang fried fish
Needless to say, fried fish is famous specialty should buy a gift when traveling Nha Trang. Because it is a combination of fresh boneless fish or small bones such as sardines, mackerel, village, machete fish, barracuda, flying fish, sailfish, … with esoteric spices, and things that made delicious fried fish pieces, soft and slightly chewy but not fried fish where there are.
Especially when purchasing this type of specialty Nha Trang, you should ask the people or the fish ball noodle shop owner selling to buy the factory, the way you avoid buying offline. Centre Vietnam travel tours
Flat bread
This snacks idyllic, rustic of Nha Trang is one of food that anyone had almost rubbed by a special taste delicious. Bread made from rice flour, baking entered with many workers, like workers quail eggs, squid.
The taste sensation also in waiting, by just being grilled flat bread after customers ordered. Do not forget to put bread with onion sauce – flavor characteristics that made the brand.
Jellyfish noodle
Jellyfish is a signature dish of the sea, so went to Nha Trang you should not skip this unique noodle dish jellyfish. Jellyfish noodle dishes appear in many places, but the bun jellyfish Nha Trang from past to present is the most famous.
Local people long day away from home beach, Nha Trang certain return to find jellyfish noodle, not uptight spread to the most famous place, because the nature of this noodle dish was tasty sea taste – taste of home.
Mango cake
Mango cake, whether listening very simple but becoming a famous specialty of Nha Trang. Although called roll but its raw material ripe mango and sugar only. Eating mango cake without further processing or combining ingredients served. It is sour, slightly sweet and fragrant aroma of mango natural, slightly chewy and distinct aroma of the burning sun Nha Trang.
Seafood
You can enjoy seafood at restaurants or bars along the coast. In addition to the familiar seafood shrimp, squid, octopus … visitors will discover more seafood in the coastal city characterized as real onyx, pinch sea (sea urchin), grilled fish skin crawl , tomorrow … raw fish, or to villages and eat the fresh produce.
Travel lovers.
Read more: