Awesome Travel Experience | How To Choose Good Homestay in Sapa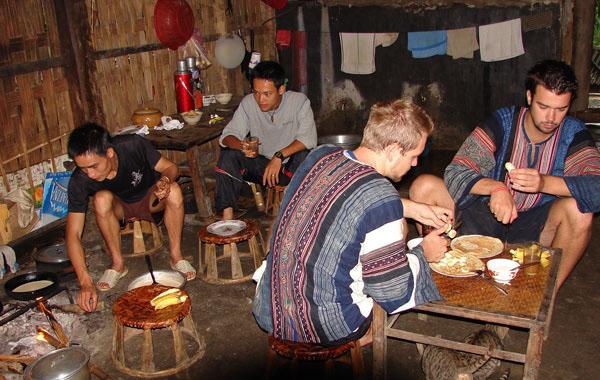 Are you traveling solo to Sapa now? But you remain confused about hotel or homestay in the region, don't you?Once coming here, you'll face a handful of treks, so we recommend you to choose the ones that must have a homestay. To know how to choose good homestay in Sapa, we'll reveal you great tips and tricks for your overnight stay:
For further information, you can click: The best indochina tours
A BOOKING SITE SPECIALIZING IN HOMESTAY
You can find an array of homestays by searching on Booking.com or Homestay.com, but be careful to read more details about each choice since it can be a guest-house. For extra comforts, don't mind staying in a classic home with the locals. For example, what is listed on Booking.com are mainly served for tourists, which means that you could use a Vietnamese toilet, a western restaurant or even a bar.
These options are seen ideal for those who haven't tried them yet when it comes to leading the old and traditional Vietnamese living style, which usually consists of a bucket shower. On the other hand, if you decide to get a homestay via Homestay.com, it's easier to find your desired homestay and connect with locals.
CHOOSE THROUGH A TOUR AGENCY
We've been told recently the simplest way to choose good homestay is going through a tour agency. And it's much easier since there are a large number of agencies available in Sapa that can provide you with both trekking and homestay packages. However, as long as you find the suitable operator, your whole journey will be guaranteed with safety and quality. Vietnam tours packages
Besides, booking via an agency enables the visitors to own a well-structure itinerary without a worry in term of specific activities in the tour. To show off their good service and professionalism, most tour agencies tend to give you more support and details about every little thing of the tour.
But you need to watch out all of them because tour agencies are very likely to gain bigger profits from the locals. In other words, you probably pay $90 for the tour, the owner of that homestay only receives a little percentage of that amount, and mostly less than $20.
SELECT A HOMESTAY DIRECTLY FROM LOCALS
Once arriving at Sapa, you'll see a large number of women who just come to give you their tours. And the popular one is the one or two-day trekking tour. Prices tend to be very reasonable at $15 – $25 for each person every day.
Now you don't have to worry about how to choose good homestay in Sapa anymore, especially when the money you pay will go straight to the locals without the third party.
Doing so helps them to earn extra income and give them a chance to set their reasonable prices. And this tour usually costs much less than an agency, but it still ensures the tourists to enjoy an authentic and great homestay experience. However, is there any disadvantage about choosing homestay directly from a local?
There won't be exact rule other than the talk you have with the host. This can be only a mutual agreement only between you and them, so trust should be taken priority over anything. But we need to be careful about any of such situations, especially between guests and hosts.
As said in our tips on how to choose good homestay in Sapa, you can have a reliable on via a tour agency, an accommodation booking site, or directly from the local. Feel choose to select the best for you as long as you've got enough recommendations from the ones who have experience for that. 
See more:
Best Time to Visit Vietnam Beaches
How many ways can you choose to go from Hanoi to Sapa?
Asia Travel Lover