4 Interesting Experiences Will Change Your Mind About Hue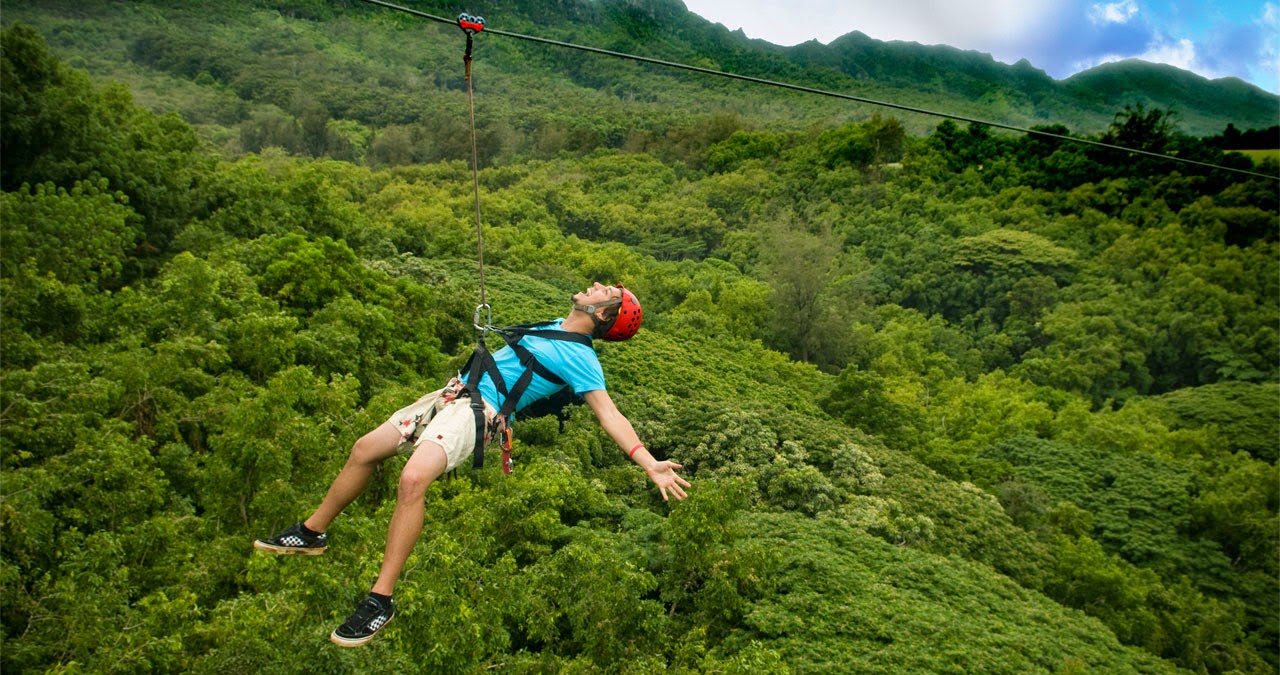 Hue is not only an ideal destination for a history buff. People often think Hue with an exotic historical charm and a great spot for who want to skip their life a beat.
4 Interesting Experiences Will Change Your Mind About Hue
will show you other special beauty corner of Hue with lively and adventureous experiences for your trip. Travel to Hue with: 
Vietnam travel packages
Slide the zipline and conquer the tops of the trees with highwire games
Zipline is no longer unfamiliar with young people, this type has appeared in some places such as Quang Binh, Dalat or Lam Dong. And now Hue has this adventure game. By hanging on long cables and sliding down from the top of the mountain to the foot of the mountain, you will experience an incredibly exciting viewing experience from an extremely high altitude setting.
With a height of nearly 50 meters and a length of 560 meters, through the zipline in Thanh Tan you will see the long running stream and trees at the bottom of your feet, the wind blowing in the ear just short within minutes. It is enough to satisfy the curiosity as well as the eagerness of travellers far.
Unlike the zipline, which is a long slider, highwire is a series of challenges that require ingenuity and flexibility. There are 3 challenges with different challenges such as bridge zigzag, pendulum, swing, bridge grid … will make you sweat after days just sitting desk. Always have a staff of tourist guide and follow you in every step to be able to safely pass.
Hot mineral springs bath
Situated in the tourist area of ​​Thanh Tan, the natural hot springs system here is also attracting many local tourists as well as tourists. Mineral springs are particularly hot at temperatures from 30 degrees and up to 60 degrees celsius when they are near the source. Besides, there are also games such as sliding tubes or slides at water parks that are enjoyed by young people.
Listen to Hue royal court music on the Perfume River
An activity that has been going on for many years now to Hue, is to listen to Hue royal court music on the Perfume River. UNESCO has recognized the Hue royal Court Music as a "Masterpieces of the Oral and Intangible Heritage of Humanity" in 2003. The musicians and singers singing on the boat are mostly young people, they sing the Hue royal court music with hundreds of years of history, songs associated with people and the land of Hue dreaming. mekong river tours vietnam
At the Palace Kham, you can easily buy tickets for listening to Hue for 1 hour floating on the Huong Giang line, go under the Trang Tien bridge lights up every night, hear the rustic singing rustic from the very gentle unique Hue voice. The boats here are the same dragon boat motifs with a capacity of about 20 to 30 lighters per night.
Discover Hue cuisine
Getting to Hue without experiencing Hue food is a serious shortage. There are dozens of delicious cakes you should try, crispy golden cake, thin rice cakes thinly on the tray with shrimp head lice and grease, filter cake beautiful with orange highlights red shrimp and grease, or fragile buns in green leaves are delicious eye catching.
Interesting Experiences Will Change Your Mind About Hue are special experiences that bring new feelings for your own Hue image. Plan your trip and enjoy these experiences in the majestic Hue.
See more:
Where to go for pork brew in Saigon
Travel guide and experience visiting Hoi An
Top 5 attractive beaches in Vietnam during summer tourism season
Asia travel lover